Hey friends, TC here with a very special blog entry. It's hard to believe that it's been 36 glorious years since I dove out like Pete Rose, but here I am. I'm still in New York at my penthouse suite at the
W Hotel
, but
Amani Toomer
is coming over soon to kick off the festivities which begin here but conclude in DC after a party on my private jet. There's no need to leave the bed this morning as the
Cheesecake Factory
has sent 4 of their finest waitresses to personally serve me for the day. It's not even the afternoon yet and I'm on Birthday Cheesecake #3. Only 33 to go!
As you have previously read, TC is an American and world historian and scholar. With November 5th being so special, I thought I'd let you know what other glorious things have happened on this holy day.
First, there are many other famous people that I will certainly be celebrating with tonight. One of my favorite American actors and second favorite fried chicken chain restaurant founder,
Roy Rogers
was born this day in 1911. Wonderful musician, man, husband and father,
Ike Turn
er
was born on the same day as yours truly in 1931. A personal favorite of mine because of his
wonderful high harmonies
, flawless mini 'fro, and ability to get famous without ever writing a song, Art Garfunkel was born in 1941.
Peter Noone
of Herman's Hermits was born in 1947. Mr. Noone holds a special place in my heart for it was his songs "
Something Tells Me I'm Into Something Good
" and "Mrs. Brown You've Got a Lovely Daughter" that I enjoyed many special nights in my back seat with
11th grade bombshell
Nicole Brown. God waited until 1952 before unleashing the brilliance that is Bill Walton, who is without a doubt the best Deadhead basketball player to have evvveeer played. Bryan Adams graced us on this day in 1959 and it was at the age of 10 where he got his first real six string in the
Summer of '69
and fell in love with some chick on his mama's porch. Funny enough, rock n roller
Ryan Adams
also shares the same birthday in 1974. Other notables who did not quite do enough for me to make this list are - Jerry Stackhouse,
Johnny Damon
(who would have made the list had he not ditched my beloved Red Sox), Javy Lopez and Alexei Yashin.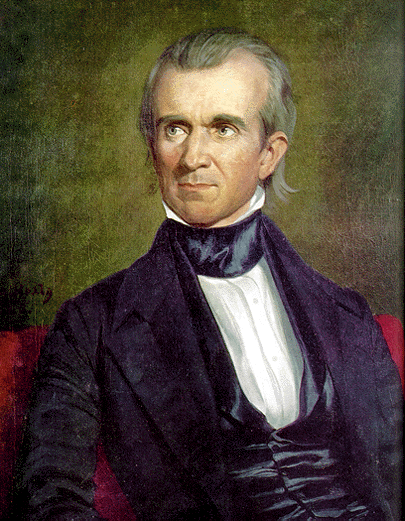 November 5th is quite special because it was the day that my favorite President, James K. Polk was elected in 1844. If it weren't for Polk, you could kiss
Texas
, Oregon, California, New Mexico, Arizona, Nevada, Utah, Colorado and Wyoming goodbye. What a visionary that man was. It was in 1872, that
Susan B. Anthony
defied the law and voted in an election for the first time. Ms. Anthony was fined $100, but it was her great act which is credited as the start of seeing women as a real person, rather than the 2/3 of a person they were considered before.
FDR
was elected for a third term in 1940, going the extra mile and working over-time just like TC.
There you have it ladies and gentleman. November 5th is a very special day. I'll be back in a few days with my weekly American Football update from the past week. But in the meantime, have a very special TC-Mas, and I hope you leave some milk and cookies for Collins Clause as he delivers your goodies tonight.
Todd Collins
#15
PS - Before I forget. Yours truly is gonna be on ESPN Triple X radio with Bram Weinstein this Friday night around 8pm. Make sure to tune in as TC grooves you with his soothing sounds.