Good afternoon ladies, and even gentlemen this time. Well, there isn't much to say about this weekend other than…ughhh! First of all, let me say, I didn't get to make it to
Tampa
for the latest Redskins game, but took the time to watch almost 50% of the plays. TC is all about business today and
quite c
rabby
, so I'm going to tell Cindy to rush order my Crispy Crab Wontons, treat myself to a
Kobe
Burger (I'm a millionaire) and get right to it.
First of all. I want to apologize again for not making it to Tampa this weekend. Let me tell you that it was very hard for me to turn down the offer from Coach Gibbs to start. This was not an easy decision for me, especially having a QB itch knowing the last time I started Yancy Thigpen had 1398 yards receiving and Karim Abdul-Jabbar led the league in TDs. However, TC is a man of his word and nothing but a trustworthy man, therefore I had to be in Columbus. So let me give Skinhead nation a breakdown of what I thought was a classic NFL game.
Let me just say that I was impressed that Jason was able to soak up my knowledge and tutelage quite well. The first thing I noticed was that Jason did not throw an interception. Being a father figure of a different skin tone, I was proud that he was following in my footsteps. If Jason manages not to throw an interception until the year 2015, then I'll know he's really been paying attention to our late night sessions. Remember, I haven't turned the ball over since 1997! Apart from Jason, I was most impressed with my guy Nick Novak again. Man, where did we get this guy? His kicks look that much prettier on Coach Carr's Hi-Def TV. So, it's 3-0 right away and I'm smelling the victory from across the country. However, some kid I never heard of was playing QB for Tampa and wasn't going to be outdone, so before I can change the channel back from watching World Poker Tour on ESPN 2, the score was tied 3-3. The second quarter was the most exciting. As you know, I got the chance to hang out with Derek Jeter all weekend in Columbus, and we bonded pretty nicely. Anyway, Coach Carr let me watch the game from his room, so I told Derek to come over and he brought his new fling, Jessica Biel. Knowing that I was a big 7th Heaven fan, Jessica told co-star Rachel Blanchard to tagalong. Maybe it was that I was wearing my sample of "Derek Jeter: Driven" cologne, or perhaps it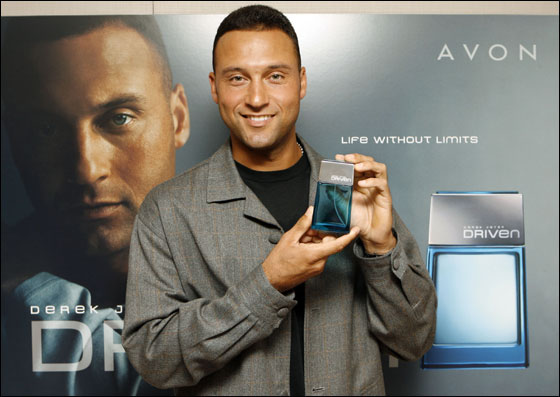 my noticeably white teeth and silky blonde hair, but Rachel and I hit it off. Next thing I know, Derek, Jessica, Rachel and myself are in Coach Carr's hot-tub sipping on a few morning mimosas and getting to know one another. Thinking things couldn't get better, in walks co-star Beverley Mitchell wearing a velvet robe. You wouldn't guess this from watching an Episode of 7th Heaven, but Ms. Mitchell is quite the firecracker. Needless to say, but I wasn't able to watch the second or third quarters.
So, by the time I get back to Coach Carr's flatscreen, it's a tie game at 10 in the 4th quarter. I was so happy that Jason learned from me and threw a TD pass to Chris Cooley. I knew Chris would be jealous of my hot-tub extravaganza with the cast of 7th Heaven, but I figured he would have some fun with his cheerleaders after the game. The tie didn't last long and soon enough we're down 10 – thanks Ladell. At this point I figured we'd lose, but Jason has only 70% of TC magic in him and made up 7 of the 10 points.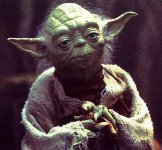 Anyways, we're now 3-7, but there were lots of positives from the game – Jason's performance, Rachel + Beverley = crazy fun, Chris scoring a TD, Nick Novak, and we learned that there is some guy named Todd Yoder on our team.
In all seriousness for a second and as a Michigan alum, I just want to say thank you to Bo Schembechler for his contribution to the University of Michigan football program and making this rivalry what it is today. The timing of his death is crazy, but I'm sure he would have been proud of the effort I put forth in my playcalling Saturday. As someone who was recruited by Bo and was a legacy on the field while Bo was athletic director, I had the time to get to know Bo quite well and even shared a few late night victory cigars in his office. RIP Bo.
I don't want to speak too much about the Michigan game because it hurts. I gave up my starting QB job in order to try to inspire the Wolverines to win. One thing is for certain: the 10 minutes I spent rubbing Chad Henne's arm before the game paid off. He led our team to 39 points. However, I'm worried it was too good because he overthrew a wide open Super Mario Manningham by about 10 yards which would have given us the 14-7…plus he hasn't stopped calling me since. However, we were still in the game late into the 4th quarter until a bad three & out, plus Shawn Crable deciding to wait until the end of the
game to hurt Troy Smith, plus Rivas' onside kick being quite un-Novak-like. The good news for Michigan is that Todd Collins did not play QB for USC, Florida or Arkansas, so that'll probably give Michigan enough strength in the alumni portion of the computer polls to warrant a rematch.
I hope you enjoyed the story of my weekend and it's too bad that I wasn't able to help Skinheads wake up to a 4-6 Monday morning. Well what do you know, Jessica, Rachel and Beverley just arrived (no sign of Derek). Guess I'll be ordering 4 cheesecakes tonight!
Todd Collins
#15